Liv in Private
Mmm.. I LOVE little private performances! It gets so cosy and people are so kind! The vibe that come alive there is ab-so-lu-te-ly AMAZING! Oh, I really Really Love it!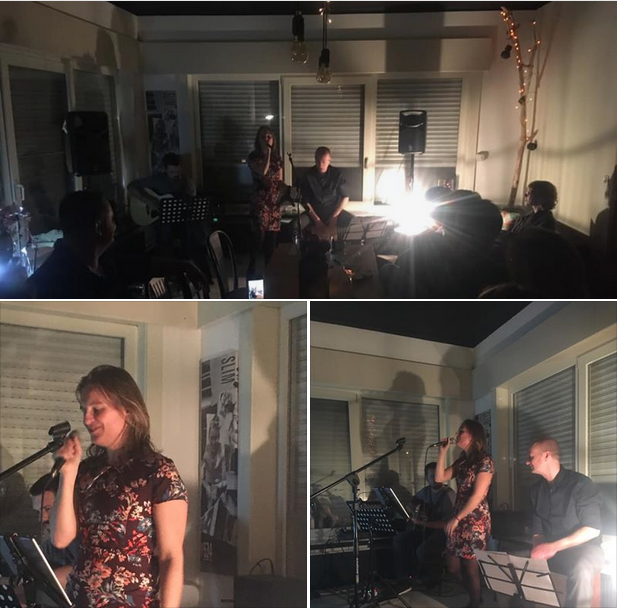 Liv Verity brengt:
Enthousiasme,
Warmte,
Gezelligheid,
Humor,
Eerlijkheid,
Liefde,
Kwaliteit,
Verbinding,
…
"Liv ademt perfectionisme uit en zet zich 100% in om jou een totaalplaatje te bezorgen.
Ze kiest zorgvuldig de juiste nummers, de juiste manier om ze te brengen.
Kortom, aarzel niet want met Liv Verity be-leef je altijd een Unieke ervaring!"
Contacteer me voor een gepersonaliseerde ervaring op maat.
Het is gewoon plezant, mooi, puur…een aangename beleving.
Ze IS gewoon puur, vlot en gaat er volledig voor.
Ze kiest liedjes met mooie teksten die ook nog eens geweldig klinken.
Wat wenst een mens nog meer?
Liesbeth Helsen
Liv is een geweldige vrouw zowel op persoonlijk als professioneel vlak. Met haar prachtige stem kan ze harten laten smelten.
Ook geeft ze met haar liedjes de boodschappen mee van liefde en respect.
Vanuit haar innerlijke kracht laat ze positief mensen bezinnen met haar woorden en straalt ze evenwicht uit.
Ze is vrolijk, speels, pittig en krachtig op het podium.
Een top zangeres.
Petra Belmans